When you are facing major home repairs or you want to remodel a room, you may want to cash the equity out of your home to cover the expenses. This can be a tricky decision, especially if the repairs are necessary to maintain the safety of your home. The home equity loan was designed in part to help you cover home repairs and other unexpected expenses. However, every time you take money out of your equity, you are putting your home more at risk. You are also extending the amount of time it will take you to pay off your home. If you bought your home planning to renovate it, you should make sure your purchase price is low enough to make the renovations worth it.
1.
Is It Really Necessary?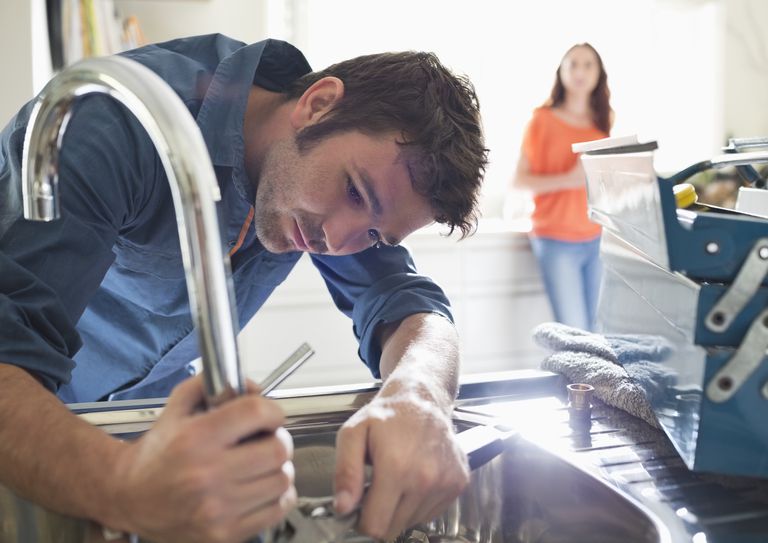 The first question you need to answer is if you really need to make the changes right now. If you find out after an inspection that your wiring is faulty or that your plumbing is not up to code or your roof is leaking and threatening the safety of your home, then you may not have a choice about taking out a loan to cover the repairs. If this is the case, you should shop around for the best deal on a contractor and set a firm budget for the repairs. Avoid dipping into it for anything other than your needed repairs. If you are tired of an ugly bathroom or kitchen, you can save up the money in a sinking fund and pay for the remodeling with cash. The risks and strain you put on your finances do not make it worth it.Remember that you will end paying more for your repairs over time if you have to borrow the money to complete them.
2.
Look for Alternatives
If the repairs are not safety related, you may be able to find alternatives to help you get by while you save up money to remodel a room. You can usually save up enough to paint a room in a few months. You may consider refinishing or painting the cupboards in the kitchen if you cannot afford to replace them right now. These smaller projects can help you create a welcoming space while you work on saving up enough money to cover the remodeling job that you want to complete. It may take some extra work on your part, but it will be worth it in the end. You may also break the project down into stages and prioritize the ones that will make the biggest difference in your comfort level. Doing some of the basic fixes yourself should help you save money on your remodel.
3.
Make Sure You Understand the Risks
Before you take out a home equity loan, you need to clearly understand the risks of taking out the loan. If you default on the payments but stay current on your mortgage, you can still lose your home. A home equity loan will let you borrow money against your equity over and over again. This means you can borrow the money, pay it off and then borrow it again. It can be dangerous to rely on your equity as an emergency fund because it does put your biggest investment at risk. The interest rates on home equity loans are usually higher than on traditional or second mortgages. If you borrow too much, you may find yourself in a situation where you can't sell your home even if you want to move.
4.
Find the Best Rates
If you determine that you need to take out a home equity loan, you should carefully shop around for a loan with good interest rates and terms. The lower the interest rates the better. You also need to understand how the payments will work. Generally, you will have a minimum monthly payment that is a percentage of what you currently owe on the loan. This means that as your balance goes up, your payment will go up as well. This loan works in the same way as a credit card. If you borrow too much you may have a difficult time making your payments and then you run the risk of losing your home. You should work to pay off your home equity loan as quickly as possible. This will prevent you from losing your home in the event you lose your job or face another financially difficult situation.
5.
Make the Most of the Money You Borrow
When you remodel your home, it is essential to carefully research the company that you hire to complete the repairs for you. Take the time to have at least two different quotes on the work. Research the companies. Ask for referrals for friends and check on the internet to make sure there are no major complaints for the company. Do not pay the entire cost upfront and make sure to have everything in writing before you begin. If repairs need to be made as a result of a flood or a fire, be sure to involve your insurance company in the process. The insurance company may pay for you to stay in an apartment or hotel or help to cover food costs while the repairs are being made. This depends on your insurance plan, but it is worth looking into because it may save you money during a stressful time.
Courtesy of the balance and credit to Sarah Mirriam

How I Did 110 Transactions A Year With NO Assistants…And You Can Too…  Get My Case Study Now>> https://www.myinvestmentservices.com/gift/ 
"Guiding You to Massive New Wealth in Real Estate in 1 Year or Less Guaranteed!"